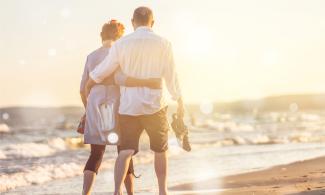 Building a Strong Retirement Plan
Building a Strong Retirement Plan
Don't Chase Returns

Sustainable Retirement Income

Tax Diversification of Retirement Assets and Income
Stop Chasing Returns!
As you get close or progress through retirement you want to focus on reducing market fluctuations. You need to balance growth and stability.  Understand how much risk you have in your retirement assets and the amount of risk needed to reach your goals. 
Enjoy the Comfortable Retirement Lifestyle That You Have Earned!
Should having an income level that supports the retirement lifestyle that you desire be a priority?  Employ a retirement income strategy that will bring a sustainable and guaranteed income.  Imagine a plan that has the potential to avoid systemic or longevity risks.
Will you get what you have been promised by Social Security? Social Security Trust Funds are set to only be able to pay 76% of the benefits promised in 2034 (1) if Congress fails to act, possibly sooner due to the recent shut down of the economy for COVID-19 according to The Bipartisan Policy Center and the Center for Retirement Research at Boston College.  With people living longer, your retirement could last 30-40 years.  Do you have another option for income?  Have you talked with an advisor to help you?
Diversify Your Taxes!
Tax diversification in your retirement income strategy has come to the forefront given certain headwinds we will be facing in the retirement journey.
First, we just added $2.2 trillion to the deficit that Treasury Secretary Steven Mnuchin said "In different times, we'll fix the deficit. This the is not the time to worry about the deficit." (2)  
Second, the Tax Cuts and Jobs Act that lowered tax rates but those rates are set to expire in 2025 or possibly sooner depending on the 2020 Election. Have you analyzed the after-tax amount that you will receive?  Will you receive any tax-free income?  It may be time to have a conversation with an advisor.
If you have questions on any of these points or you are unsure of where your retirement plan sits, please click here to connect with me.
1 Trustees of the Social Security and Medicare trust funds report, 2020.
2 Comments of the Treasury Secretary Steven Mnuchin, 3/17/2020.

This is not intended to provide tax or legal advice.  Please contact a qualified professional about your individual needs.
Securities offered through Regulus, LLC. Member FINRA/SIPC. Investment advisory services offered through Regal Investment Advisors, LLC, an SEC Registered Investment Advisor. Registration with the SEC does not imply any level of skill or training. Regulus, LLC and Regal Investment Advisors are affiliated entities. Forest Financial Planning Group, LLC is independent of Regulus, LLC and Regal Investment Advisors. Insurance services offered by representatives of Forest Financial Planning Group, LLC.